Before letting a product in the market, every manufacturer runs a stress test on the product to see if it can withstand in any condition and last for long. So a product should be robust enough and should come through all these tests before entering the market. This is a quality analyzing process. Stress test is still a part of the process; there is a more general term that consumes stress test and i.e. Fatigue Analysis. The name might sound clinical, but its significance is not. Fatigue Analysis is to fundamentally test the capacity of the product and how many life cycles it can take. By doing this, you are releasing a product that is way more viable for your target audience to make you relevant for a prolonged time. Here is the general process involved in Fatigue Analysis.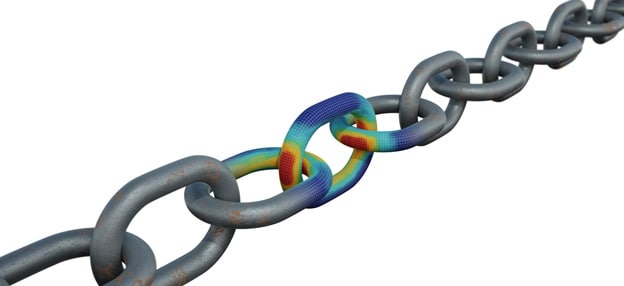 Time & the No. of Cycles it Should Last
When you make a product you come up with a plan. For example, when you manufacture a battery, you have a time planned for it to last. Your idea will be to let it last for three months. In the contrary, you might even think your product should last forever. But the tiny component comes with limited capacity and every time the one who uses might have to refill the battery. Hence when you manufacture the product, you need to decide how long the product should last.
Stress Analysis for Each Load
When we say each load, it is the cycle it revamps. Let us say the component you manufacture keeps falling down every one year. Hence you have to do a stress analysis for each load i.e. for the each cycle. So you will know how much refill, where to fix, how to fix etc. By doing so, you limit overall damages.
No. of Cycles Each Loading Event in a Cycle Will See
When you reload or refill to revamp the product, you should exactly know the time when the component will fail. So you can approach your clients, get the component and revamp it completely. If you fail to do so, they end up changing it with some other brand. This activity will amp up your relevance in the market.
Find a Fatigue Curve with Correct Loading Ratio to Find Damage Produced by Each Stress Level for Each Loading Event
Times keep changing. We might have a plan, but whatever happens is not going to be as we planned. Hence you should always come with a Plan B to cover up the extra damage. Fatigue Analysis suggests identifying the Fatigue Curve, testing the damage for each stress level and for each loading event. This activity will help you do the right changes while revamping in each and every cycle.
Combine All Damages & Multiply by Desired Safety Factor
Damages in each revamping cycle will differ. Hence you need to keep a note of damages that occurred in every cycle. This will help you ensure that you employ practices to limit the number of damage while manufacturing the next set of components.
Technosoft Engineering with an experience of two decades in the field of engineering design offers impeccable solutions to simplify complex processes. Refer to this page to understand how the offerings of Technosoft are unique and how it keeps your ante up in the market.