Our Partners

Porticos, based in North Carolina, USA, is a specialized product design and development company with multi-disciplinary engineering expertise. Technosoft partners with Porticos in joint development projects in the niche areas of hand-held consumer electronics, telecommunication products, medical devices and energy systems.

Fre-e-tec, based in Hamburg, Germany, specializes in engineering design and development projects for heavy machinery and industrial equipment. Technosoft partners with Fre-e-tec for joint projects with their German customers involving design and development of various Special Purpose Machines.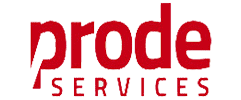 Prode Services is a UK-based engineering consulting company with decades of specialized expertise in the Food and Beverage industry. Technosoft partners with Prode Services to provide our global customers in the Food and Beverage industry with engineering solutions and new equipment design services to support their new processes and products.