Technology has brought dynamic changes to all fields of expertise. One of these fields is the furniture industry, where technology has eliminated manual work. Engineering drawing is a type of technical drawing made by hand in the past. However, technology can do better with greater accuracy and with less time taken by hand drawing. The introduction of Computer- Aided Design (CAD) has led to product growth worldwide. CAD uses computer technology to help design a product and contains all the functions of the design process. This makes it possible to develop a concept into a product to be made, including all the relevant details. Engineers use 3d CAD conversion software to maximize product design, improve design quality, improve textual communication, and create a production database.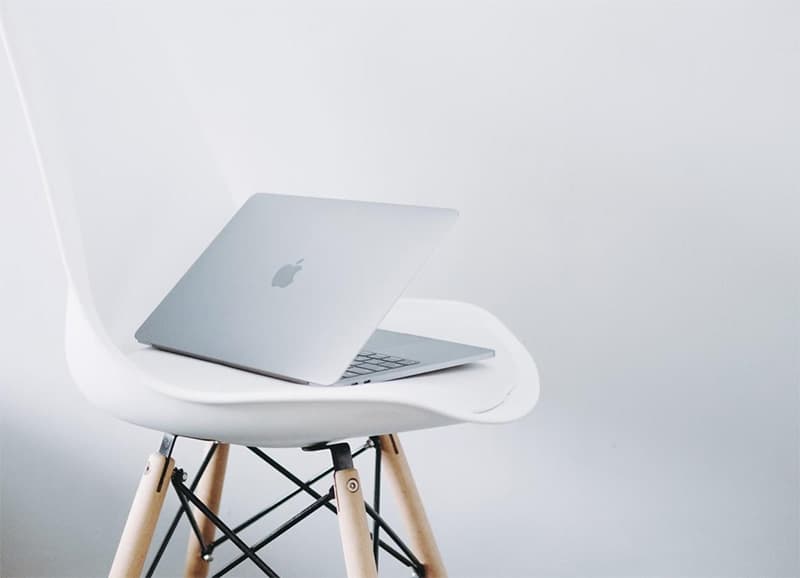 Modern furniture is marked by a combination of structural, technological, operational, functional, and aesthetic attributes. Hence, it is essential to develop criteria for the classification of the furniture. The classification could be based on sorts, types, classes, forms, and general features. The classification of furniture can be based on the purpose of its use. It can also be classified into its functionality, technology, form, and construction, and quality.
Different types of furniture drawings may be required to specify each contractor details for the contractor, which may include the diagrams below describing:
Scheduling Programs: This specifies the size of every minute item in the settings. It is beneficial in defining the distance of objects from each other. Any minor flaw in the layout plan may result in a modified construction on the site.
Functional Drawing Systems: These are diagrams showing the floor plans from the top, describing the location of doors, windows, and other floor elements, including the furniture's design.
HVAC Drawings: In the case of a central ventilation system, a detailed set of HVAC drawings is provided by the builder to define the building's openings and plumbing area.
Height: Height defines the exterior view of furniture on each side of furniture. Defines precisely how the building will display unless construction is completed.
Sections: Sections are formed when we cut down a piece of furniture.
Structural Drawings: This is developed by the furniture designer with drawings provided by the designer to explain the specifications of reinforcement and other building materials to ensure the furniture structure's required strength.
Furniture designing requires mastery from the hands of the designer and should be free of errors. Common design errors involved with furniture design services are in its usage, functions, technology, construction, anthropometric, etc. Furniture should be constructed as per the climatic conditions of the place where it has to be used as a change in climatic conditions allows the product to be degraded faster. The constructor should not mismatch the finishing technology to the conditions of use and select the right materials. The selection of joints and connectors should be accurate as a lack of stability would not help the designers.
Technical documentation of the furniture design is an essential step in the development of furniture. It is the immediate result of design and construction activities. There are different technical documentation based on the evaluation and approval system of projects, namely, preliminary draft, technical draft for modeling, and technical draft for prototypes. The preliminary draft presents the furniture's concept related to its function, form, structure, materials, etc. Technical draft for modeling is concerned with the furniture in terms of function, construction, materials, and finishes used. The technical draft for prototypes constitutes the final stages of the furniture designing with the prototype as the final result. A prototype is the furniture model and specifies its technical, technological, material, and organizational characteristics.
Various forms of products are made using 3D models. It was done before the start of the creation of prototypes. To create how the components will work in given loading conditions, developers can perform various analyses. This allows engineers to use the parts and reduce costs by ensuring that they do not get too much technology. There are numerous benefits of CAD.
Save time: If you use computer-assisted designing software, it will save your time, and you can do better and more efficient projects in less time.
Easy to edit: When you make designs, you may find the need to make changes. If you use computer-assisted designing software, it will be much easier to make any changes because you can fix errors and change drawings quickly.
Reduce the percentage of errors: As CAD software uses some of the best tools, the percentage of errors caused by manual construction is significantly reduced.
Reduce design effort: When it comes to the amount of effort required due to various models' construction, it is significantly reduced because the software performs many functions.
Reuse of code: Since all work is done with computer tools, eliminating the problem of staff duplication, you can copy various parts of the code and design that can be used repeatedly.
Easy to share: CAD tools make it easy to save files and save them in a way that you can use repeatedly and send them without unnecessary hassle.
Improved accuracy: There is no doubt that the type of accuracy provided to the CAD software will never be achieved by selecting hand drawings. It has tools for measuring the accuracy, efficiency, and precision of designs.
Customization has now surpassed the change in size or color in adding different elements to the furniture design. This forces the creation of a traditional design 90% and 10% standard. In the furniture industry, over-design is a significant problem. Good furniture companies are striving to recreate the casings to keep the strategic distance from cheating. Materials such as lightweight, rust-resistant, flexible, and environmentally friendly aluminum are more popular than others. New office furniture with unique design and style requires functional equipment with high skills and abilities. While this has a direct impact on costs, customers are not willing to extend their pockets. Furniture manufacturers need to innovate and meet new design requirements without increasing production costs.
CAD experts use specific software libraries to make these changes while significantly reducing lead time. The models are designed to be used directly for seamless communication between store engineers and store manufacturers. The 3D CAD models make design authorization faster and accelerate production at the beginning of the engineering cycle. By building a straightforward 3D CAD model for furniture products, this model with strategic points will help create DXF production files. With 3D CAD modeling, furniture makers reduce costs by pressing for the opportunity to introduce non-perishable furniture designs. Types of furniture can be classified into analytical tools such as Finite Element Analysis (FEA), which uses analytics to create a fine line of structure. 3D visualization helps manufacturers imagine the texture of a piece of furniture or its appearance under various lighting conditions. It enhances body structures such as shadows, dents, lighting, and ambiance and gives a life-like feel to objects.
The use of CAD has grown steadily over the years and has changed dramatically – and will continue to do so over time. The essential features in the future of CAD technology and software will be simplicity and speed. The design process should ultimately be done quickly, efficiently, and simply.
Also Read: Top 10 Furniture Engineering Design Software One Should Use