As Industry 4.0 and digital transformation has become more common, Mechanical and Manufacturing companies are under pressure to improve their R&D work and their life cycle of engineering and development with a clear focus on making a profit. Mechanical engineering affects almost every aspect of modern life, from cell phones and biomedical devices to aircraft and energy plants. Not only engineering, but mechanical engineers also face economic challenges, from the cost of a single item to the economic impact of a productive crop. Apart from this, mechanical engineers can also be found in sales, engineering management, and corporate management. Diversity is another unique benefit in a world that is constantly changing economically, politically, industrially, and socially. Mechanical engineers are trained and positioned, not only to adapt but also to define and direct change. Here are some of the key components of mechanical engineering services.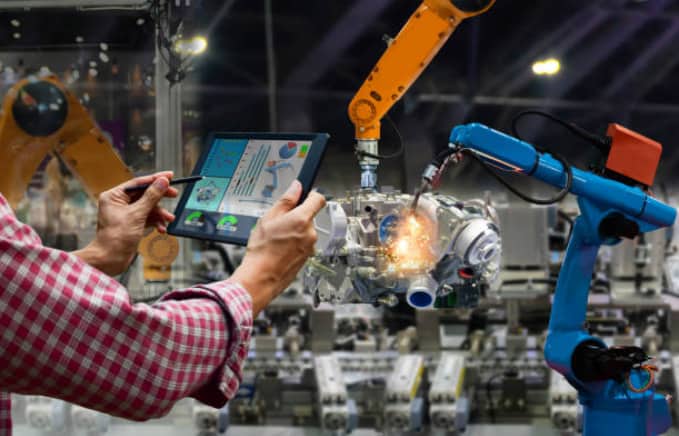 Computer-assisted engineering
Production processes are heavily embedded in complexity. The days of solving process problems by hand have long gone and have been replaced by an expensive, timely, and productive computer-assisted manufacturing (CAM) aid for production sites. Manufacturing production uses several types of equipment associated with CAM software. For example, construction panels, lineal, vinyl, and thermoplastic sheeting are all made using CAM software systems to determine the size, density, and durability of building materials based on design design specifications. Equipment stores can be part of a manufacturing or engineering field. In the automotive sector, construction engineers are relying on the use of CAM to create computer models for new car designs.
In manufacturing facilities, the standard method of the method tool depends on the specific operating material, as well as each component of the equipment that can be used. The equipment depends on the computer systems of the Computer Numerical Control (CNC) for its efficiency. Perhaps the biggest advantage of computer-aided production is that it produces specially designed machinery, equipment, and components connected to provide a faster production process. Another advantage of computer-assisted production is the high quality and high volume of goods produced with high precision and high precision. For many manufacturers, computer-assisted production results in cost savings by reducing the need for increased production and reducing waste.
Product design and development
Globalization means that industrial designers now have to take into account both demographic and census factors during the design phase. Not only do they need to consider different body shapes, sizes, and ages – but when it comes to caring for a global audience, there are different cultures, expectations, infrastructure, beliefs, and interests. The role of the industrial designer in the product development process is to establish the product design language, as well as to mark companies and ownership. They are the most important part of the process because they have an understanding of what is happening in the market and the preferences of consumers. While most people will have an understanding of their own will as well as that of friends and family, an industrial designer brings together an architectural object with a deeper understanding of markets and styles.
In the ever-expanding global product market, this is more important than ever. Industrial construction and style need to be done at the beginning of the product development process. It must be able to adapt to constant change, as new opportunities and new needs arise. Unique design and style gives companies in almost every industry a huge competitive advantage. But in today's market, form, proportions, and functionality are very important because they are the most important determinants of a customer's knowledge of the product each time they use it. The most effective way to achieve this is that the process of industrialization is firmly integrated into the entire product development process. Reuse of design is another factor that can greatly benefit the entire reconstruction process. Reuse is often seen as something that goes hand in hand with common components and engineering, but an integrated design platform offers unique capabilities that can be created by creators. When different teams are able to work simultaneously in a cohesive environment, all data can be reused throughout the entire product development process. This helps speed up the design process by enabling designers to capture different design elements and provide ways for them to be easily reused.
Value Engineering System is a powerful tool for resolving system failures and designing improvements in the performance of any process, product, service, or organization. Its use results in significant improvements in quality and reliability by focusing the group's attention on the activities that contribute most to the problems, as well as the possible causes of these problems. After that, the team develops ways to improve these causes of problems, ways to fix problems that have occurred and ways to prevent their recurrence. Value engineering should be regarded as an important function late in the product development process and is certainly a wise investment, in terms of time. It is strongly recommended that you build value engineering on your new product development process, to make it more dynamic and for good commercial reasons.
Value analysis requires the cooperation of all departments working in the business. Since all consultations should be based on the customer's final satisfaction with the product, the marketing and research department of the market should be closely linked to the value- testing test. Value Analysis (VA) is related to existing products. It includes the current product being analyzed and evaluated by the team, reducing costs, improving product performance, or both. Value Analysis tests use a step-by-step system, which accurately evaluates a product in many areas. This includes cost, functionality, other materials, and design features such as ease of production and assembly.
Predictable engineering
Predictability maintenance (PM) is a complement to the preventive maintenance. By using a variety of testing methods and measurement methods, preservation of speculation determines the condition of the equipment before deterioration. With guessing devices currently available, it is compulsory for maintenance organizations to incorporate speculation correction processes into their remedial programs. PM includes standard testing, testing, lubrication, testing and repair of equipment without prior knowledge of mechanical failure.
PM also provides a framework for all scheduled maintenance activities, including the creation of scheduled work orders to address potential problems identified by testing. The result is a working environment (instead of work), use of mechanical function, and health. While the observance of the prediction may be small, we are convinced that its power is real. Monitoring the real-time situation will bring you to a certain level of reliability; the extent to which you will still suffer from unexpected and unexplained failures. But these failures can be attributed to large data sets. PdM 4.0 incorporates the use of artificial intelligence to create comprehension and detection of patterns and evils that avoid the discovery of the power of understanding even the most gifted people. PdM 4.0 gives you the opportunity to guess what could not have been predicted before. PdM 4.0 lets you anticipate failures and accidents that always surprise you, take out a few percent of the downtime points, and extend your asset continuously.
Obsolescence Management
Support systems and devices are considered a challenge for many companies in various industries, but this should not be the case. Obsolescence affects system support, product security, performance, reliability, and bottom line. There is so much at stake in not having a system in place to control it by creating obsolescence throughout the life cycle of the system. One that talks about program design, communication communications, software framework, redesign, information retrieval strategy, tools, etc., reduces the total cost of ownership and significantly improves.
An important goal of obsolescence management is to manage time across the entire project work or life cycle cycle – from pre-planning, procurement, operational and support phase – to the most effective strategy. Talking and expiration are usually done in active or catch mode, rather than a planned process. Of course, expiration is expected with custom electronics. However, the current expiration response mechanisms are not sufficient to ensure less expensive support for more complex devices and systems. A new approach is needed to increase the number of devices and systems throughout their life cycles. Expiration is inevitable, and the only way to manage costs is to put the system in place. Implementing an expiration control system now, while there are clear heads, will ensure that you do not have to deal with more expensive results later.
Also Read: Importance Of 3D CAD Modeling In Mechanical Engineering Design