Designing and improving products, processes, or mechanical systems are naturally the primary tasks of a qualified engineer. Mechanical engineering design services includes product development from concept production to detailed design, production process selection and planning, quality control and validation, and life cycle considerations. Solutions to major social problems such as pollution, power shortages, and a lack of mobility and equipment will depend heavily on the engineer's ability to design new types of equipment and systems. An engineer must have a solid and comprehensive background in basic physical and engineering sciences and have the ability to solve various problems. In addition to being technically competent, machine designers must be able to consider the social and economic effects of a project and its potential impact on the environment, as well as safety, reliability, and economics.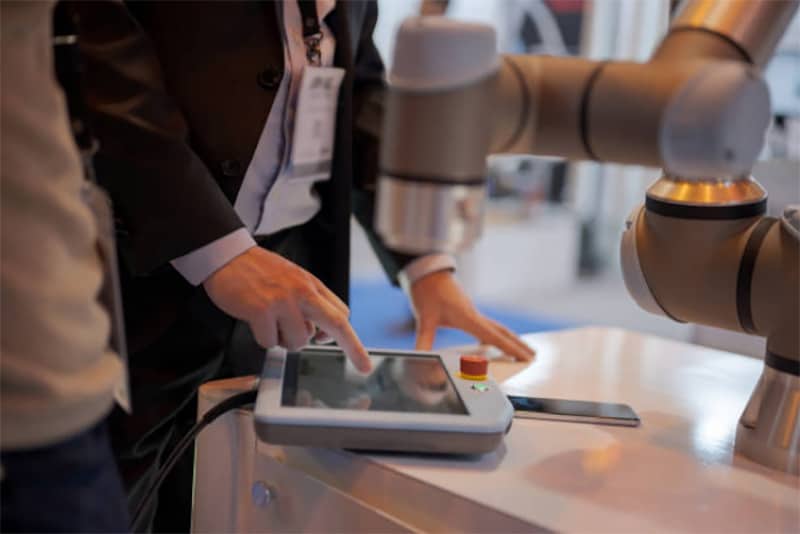 Engineers are even more concerned about the performance of integrated dynamics systems where it is not possible to add component parts without looking at the whole system. Systems dynamics and control experts study the modeling, analysis, and simulation of all types of dynamic systems and the use of automated control techniques to change the dynamic features of systems in practical ways. The current state of the business looks very different from a decade ago, and it continues to evolve at an ever-increasing rate; Economic transformation, consumer trends, technological advances, and competitive change are accelerating the pace of change, and businesses are struggling to grow amidst turmoil. Entrepreneurs need the methods, analytics, frameworks, and skills of an organization to gain competitive advantage, and they need a new concept of using these tools for sustainable growth. They need to
Develop a deeper understanding of the growth factors of your business
Re-align their thinking in order to gain greater strength from distraction
Dig deeper into the quest, and increase your ability to accomplish
Download many growth opportunities using accurate analysis frameworks
Here are a few benefits of hiring an engineering firm that can bring your company:
Special skills
Special skills such as developing environmentally friendly designs to meet your environment and unique needs, and an engineering company can bring a wealth of skills to a variety of energy saving programs. The latest computer programs they have can mimic those programs to ensure that these will meet any of the required requirements.
Experience
When considering hiring an engineering consultant, there may be some important decisions to consider first. Are they knowledgeable? The business of an engineering consulting company to communicate with companies and individuals through engineering. Consulting engineers are born from the ground up, and they bring a wealth of real experience to your table. They will know the best questions they can ask, gather the most relevant details for your projects, and be able to respond intelligently to developer stress concerns whenever they arise.
New ideas
Sometimes, when professionals work together for year's imaginative and creative ideas can be unusual, and having a new external perspective can bring new life to a long-term project. An outside-engineered engineer can be a great asset to the company, they can see things that managers do not pay attention to or have never considered before. It usually takes a paid outsider to identify the features of a company or project that the company's natives may be missing out on.
Supervisor fees
Of course, engineering supervisors can cost; however, they are very knowledgeable, talented, and have a lot of knowledge worth their money. Of course, when a company needs engineering services it is usually for the length of a particular project and is not considered a standard payment. In fact, the advice of an engineering firm can actually save the company money, rather than spending months working to obtain the same information.
Technology
Well-known engineering firms have many years of experience in the field of construction and mechanical engineering. They always maintain a competent and efficient engineering team to serve our clients. They provide reliable, reliable, knowledgeable, customer-focused and certified engineers who provide excellent services without compromising on quality.
List of services
Another major benefit is that a reputable engineering consulting company focuses on providing a range of services and solutions across the country. Leading companies have worked in several industries. Consulting engineers guarantee solutions for their clients. They offer a wide range of consulting services in the following areas.
Mechanical engineering and construction
Mechanical engineers developed tools and equipment, designed industrial robots, and designed heating and cooling systems for buildings. If a job involves the use or production of electricity or heat, a mechanical engineer may play a significant role in its development. Structural engineering is historically associated with civil engineering. Construction engineers design dams, buildings, sewage systems, bridges, and roads. Most work in partnership with architects and construction contractors, as well as with inspectors and engineers who specialize in other fields.
Hydraulics
The basic idea of any hydraulic system is very simple: The applied energy is transferred to another point using an abstract liquid. Liquid is almost always a type of oil. Power is often added to the process.
Production
Manufacturing to make goods by hand or by machine that when completed the business sells to the customer. Materials used can be raw materials or components of a major product. Production often takes place in a large production line of machinery and skilled workers.
Vibration & fatigue analysis
Vibration methods analysis is a critical aspect of design but is often overlooked. Natural vibration systems in building components or systems support systems can reduce the life of the equipment, and cause premature or completely unexpected failures, which often lead to dangerous situations. A detailed fatigue analysis is required to assess the potential for failure or injury caused by rapid vibration pressure cycles.
Failure Analysis
Failure analysis is a systematic investigation of partial failure for the purposes of determining the causes of failure and the corrective actions required to prevent future failures. A failure occurs when a particular program or part of a program fails to meet its intended expectations.
Quality Control Systems
A quality management system (QMS) is defined as a formal system that records procedures, procedures, and responsibilities for achieving quality policies and objectives. The QMS helps coordinate and direct the organization's operations to meet customer and legal needs and improve its efficiency and effectiveness on an ongoing basis.
Occupational health and safety management
Every organization has its own risk list that should take into account the safety of its employees. It could be a desk worker or a shift worker, as long as the employer does not look after the employee, he or she will not work hard for the company. It is compulsory for employers to use Occupational Health and Safety at work and in the office to ensure that their employees are safe and healthy.
Crane testing and repair
Overhead cranes and lifting systems are one of the most important in any industrial area or plant that produces. They can lift, lower, and horizontally by moving a heavy load. Almost all facilities and plants use them for loading, unloading, and transporting heavy loads where other equipment cannot. In short, they are the backbone of any production plant or industrial area. As a result, they are constantly doing something and end up being overused. Any equipment can be damaged and damaged due to heavy lifting and lifting.
Divine crane and lifting systems can cause mechanical failure this can be a nightmare for any productive plant as it can completely halt the production process. Also, an inefficient crane and hoist system can endanger the safety of workers and other equipment. Regular inspections and routine crane overhead and lifting systems can reduce all the risks of operating with improper equipment. It not only ensures safety but also improves overall performance.
Mechanical engineering consultation can surely enhance the profitability of the business by helping in delivering services to customers that a company cannot provide by itself. It multiplies the return on investment by manifold.
Also Read: CAD Designing Services For Mechanical Engineering