Manufacturing process is complex by its nature without doubt. Even a small component with a twist undergoes a lot of technicalities. So engineers indulge in drawing designs and follow same suit for all products. But quality might deteriorate over a period of time. Hence came Computer Aided Design, which is shortly called as CAD.
CAD Design Services are now widely utilized in all industries right from automobile to electronics to name a few. Even though the design requirements differ from one industry to the other, the fundamentals remain the same. CAD consists of certain elements that are essential for your business. These elements are fundamental to any Computer Aided Design and they prove the relevance of CAD.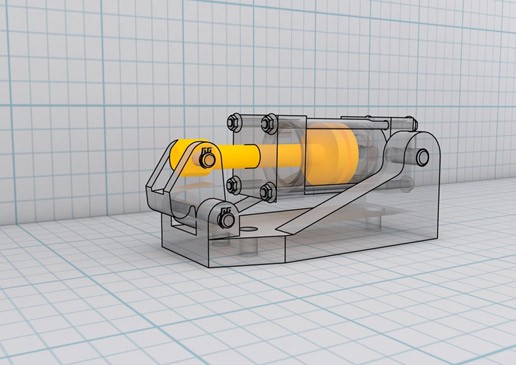 Computer Aided Analysis
The main limitation of human intervention in certain task is, monotonous activities leading to errors and certain tough tasks leading to inaccuracy. One such is solving analytical problems. As on date, it is quite evident how useful computers have been in solving complex analytical problems in a short time. The same with human intervention will take more time comparatively. Hence the design engineer need not depend on another resource to get proper analysis or computation on a specific design. He/she can conduct the same without much effort. Hence an organization saves time and resources with the use of Computer aided engineering. Especially in a large organization which consists of numerous teams and reaching out to each team member and requesting data will be a big challenge.
Computer Aided Visualization
Visualization is the key element to any design. For CAD Design Services essentially, a designer should look at the possibilities in real before delivering the output. This seemed to be a very big challenge in manual operations as everything was dependent on the assumptions. Luckily Computer Aided Design allows you to see the prototype of the output before concluding a project. As it is well understood, you can make changes accordingly and deliver the right design for your clients. Therefore you stay in line with the requirement of your client and always deliver the best. A designer can visualize the product by
• Automated drafting tools and graphics presentation
• A way of presenting numerical data in graphs & charts
• Virtual product animation
• Visualizing the aesthetic look
Computer Aided Synthesis
With visualization, a designer can see how the end product might look. With Computer Aided Synthesis, one can see the complete prototype and you see this in real time. Hence one can easily evaluate the performance of the design and deliver the right product to his/her client. These three elements has been playing a major role in CAD Design Services and none of these elements can be skipped. Synthesis especially is highly critical. You cannot deliver a product without testing its capabilities and see if you have offered the exact requirement of the client. Hence these elements are highly essential in CAD Design Services and they come under Human factor. Under system factor, the important components include Hardware and Software. These are quite straight forward and self-explanatory.
Technosoft Engineering with an experience of two decades in the field of engineering design offers impeccable solutions to simplify complex processes. Refer to this page to understand how the offerings of Technosoft are unique and how it keeps your ante up in the market.