Building an automobile is not a simple task as it sounds. We all talk about building a car from the scratches. Even we can imagine building a two wheeler from the scratches. But what goes into making a Bus? This huge vehicle obviously possesses bigger engine, wheels, nuts, bolts and a lot more. But how do they even make the body structure? It's quite known that a lot of welding and other tasks are involved. But to make Bus Body Design successful, certain principles exists. The manufacturers who follow these principles will always have a winning edge over their competitors.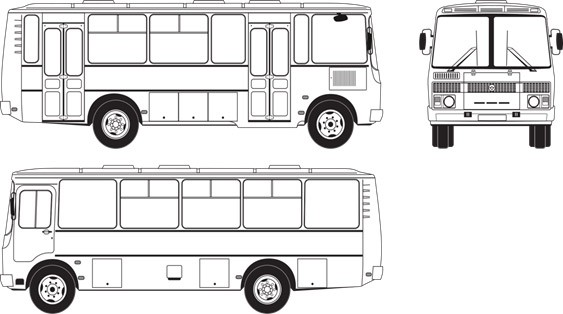 Use of Micro-alloyed Steel over Conventional Steel
When a vehicle is carrying some couple of people, it needs the desired strength to withhold the overall weight for long. For example, a Car can handle 5 to 6 people maximum on average. The number might vary based upon each person's weight. But that is the defined capacity for a car to carry. In case of a bus, on average it has to withstand 30 to 40 people at least. If it cannot withstand even that weight, it is not qualified to be a good Bus Body Design. So to ensure Bus Body is a good design and to let it withstand that many people for a prolonged time, your bus body must be made out of Micro-alloyed Steel. Conventional steel has been in place for long, but the former will help in holding back the welded parts tight for a very long time. Hence using Micro-alloyed steel is the most important principle for a killer bus body design.
Testing Torsion Stiffness & Natural Vibration
When a vehicle is made, a series of tests are undertaken. Stress test, stiffness test etc. are some of the examples. Torsion Stiffness and Natural Vibration tests are more common in bus body design tests. But unlike a car or two-wheeler, you can't afford to test a bus for Torsion Stiffness and natural vibration. Hence prototypes are made to test the Bus Body Design structure. The obtained results from the design are molded into a prototype to test.
Light Weight Bus Body Structure Design
When you're designing a bus body, always keep in mind, it has to be light weight. You cannot carry yourselves if you're so heavy. Likewise, you cannot carry others as well. Hence weight is the most crucial factor in heavy vehicles. For example, a ship cannot float in the water if it is not light weight. Likewise, a Bus cannot move on the road if it weighs so much. Hence the use of micro-alloyed steel is apparently recommended for heavy vehicles like Bus.
Reducing Total Bus Weight with 3D Design
Did you know a 3D design can reduce the overall bus weight? Yes, but provided one makes use of composite materials. A recent research proved the use of composite materials will reduce the density of the whole object or vehicle. This when presented in 3D will actually show up with the layers, but is actually of a single layer.
Technosoft Engineering with an experience of two decades in the field of engineering design offers impeccable solutions to simplify complex processes. Refer to this page to understand how the offerings of Technosoft are unique and how it keeps your ante up in the market.