To create a better tomorrow it is essential to work in close association with industry visionaries, clients, policy makers, public as well as financial institutions. It is about utilizing our partnerships, past experiences, key assets and employees, in the optimal way. However, to do this, awareness about ecosystem, market, environment and trends that will shape our future is must.
The key trends which are influencing the future with respect to design, engineering, infrastructure and manufacturing fall under below mentioned categories:
1. Shorter Product Lifecycles
Due to rapid pace of innovation, change, volatility and preferences, we need to design world-class products utilizing newest technologies. With the expectation of quicker ROI and scarce capital, the focus will be more on ideation, concept, and designing and development phases – before the launch of the projects.
The demand on predictability and viability will also be higher than ever before. The different players in the lifecycle will either integrate or collaborate to stay significant, will need to reinvent themselves or will get consolidated.
2. Flexible Engagement Models
These days businesses are becoming increasing complex due to inter-dependency and connects between the value chains. We see our client stakeholders and policy makers discuss wider aspects at each stage of engineering project execution, financing, planning, constraints and options.
Flexible engagement model is the best engagement model looking at the current customer demands and considering their ever-changing requirements. Flexible engagement models help to strike the right balance between cost and operational efficiency. These models are geared to provide high level of transparency and control to customers. It also provides the clients flexibility to switch from one business model to another.
3. Evolution of Automation, Robotics and Artificial Intelligence in Manufacturing Industry
We are experiencing the fourth Industrial revolution now and it's powered by advancements that include robotics, smart manufacturing using automation, and artificial intelligence (AI). By adopting AI, the organizations can keep the inventories lean and reduce manufacturing cost resulting in growth in manufacturing sector. Having said that, the manufacturing industries also have to gear up for the plants where design team, supply chain, production line, and quality control are integrated into an intelligent engine which provides actionable insights.
Automation will enable the manufacturing sector reach a level of productivity and accuracy which is beyond human capabilities. Robots are already being used in the manufacturing industry and can even work in environments which are otherwise complicated, dangerous and tedious for humans. The robotics in future can be used to re-create the complex human tasks by using advanced voice and image recognition capabilities. The shift to smart manufacturing results in increased output, corrective action and defect detection making the entire production cycle way more efficient.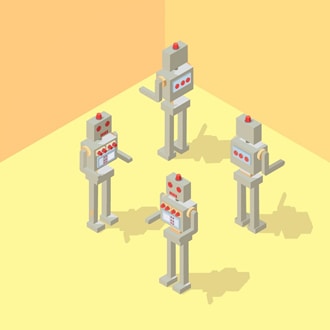 4. Importance of Knowledge and Technology
Our workplaces are expected to change and are trending towards global rebalancing amidst the digital technologies and internet facilitating the collaboration of various teams. There has been a shift in employee demographics in every organization across the globe. The diversity is reshaping the environment and the work culture. The age old system of organization structure and hierarchies are being redefined.
The key assets of any business are not just the tangible components like assets & employees but also the knowledge and how organizations manage their intangible assets. The intangible assets include especially the technical knowhow and experience of a company in executing and delivering exciting work. Training and propensity to learn will stay in focus and utilization of tools to learn, train, change, manage knowledge and mentor will be an essential component of any growth or sustenance strategy.
Why Technosoft Engineering
Technosoft Engineering leverages over 20 years of cumulative knowledge and experience to help the world's foremost manufacturers to create top-notch products and to select, deploy and adopt the technologies which underpin the entire product realization lifecycle.
We provide flexible engagement models to enable significant cost savings to our clients that are personalized to their business requirements. We drive innovation and efficiencies drawing on a combination of people, technology and process to meet the design, production and engineering challenges faced by our clients.
We offer solutions to cover end-to-end product value chain from idea to conceptualization through designing and product development. We optimize the product launching time and make sure the project is delivered on-time.