Over the decades, industries have been exploring technologies, business strategies, and opportunities to increase scalability, improve accuracy, reduce costs, boost speed, and most importantly enhance human productivity. In the era of globalization, enterprises are super- competitive and exist in ever-growing business cycles. Hence businesses are focusing on reducing complexity, increasing agility, and speeding innovation while reducing production costs. Organizations can achieve these objectives by utilizing intelligent automation for effective and efficient products. Intelligent automation eliminates limited-value and repetitive workarounds at a limited cost.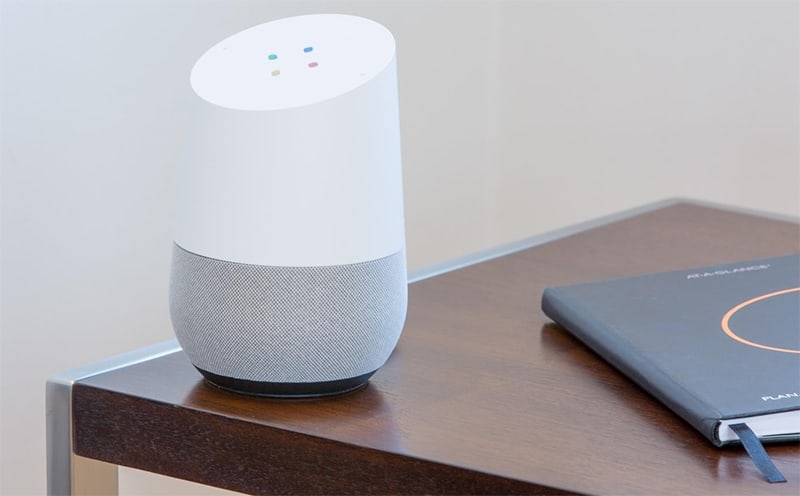 The possibilities of smart home automation are endless as it derives insights from a large amount of data, text, images, audio, and video to enhance trading, diagnostics, sourcing, etc. It helps in eliminating miscalculations, errors, and mistakes from repeated key-stroke dependent processes. Industries have been accelerating innovation and agility by untethering human resources from repetitive tasks by collaborating them with smart technologies. It builds on borderless operations, delivery, and production capabilities by personalizing real-time customer interactions.
Industries are increasingly involving their system with technologies that can replicate repetitive human actions and handle design-making tasks. Technocrats are utilizing their expertise to understand the context and adapt itself to the user's requirement. Smart automated systems are used in industries for converting speech to text. They are preparing and collecting the data through robotic process automation. Robotic process automation is the system that creates traditional flowcharts or step-by-step procedures to create an automated library. These systems have flexibility and are relatively low-cost than traditional processes. These RPA systems can process natural language and perform autonomic automation. These systems can make decisions autonomously by prioritizing and addressing each case in a logical manner.
Organizations are analyzing a vast amount of data by adopting smart automation for data consolidation and validation, for recording data reconciliations, and accounting payables/receivables. Smart automation is based on the idea of the Internet of Things (IoT) that connects and monitors real-world objects through the internet. It focuses on building a smart automation system that can be controlled or managed. These automation systems come with minimum requirements to manage organization security and automation. These IoT systems are independent and can be accessed from phones through the internet.
The collaboration of smart robots and humans can transform organizations that provide services like healthcare, banking, education, etc. It can enhance the customer experience by revolutionizing operations. Industries are experiencing an unprecedented wave of technology change that has intensified interactions with online retailers, customers, and other stakeholders. Smart automation has redefined what organizations can do by advancing at a rapid pace. Tools like data mining and data analytics can reveal trends and behaviors that can enable organizations to enhance their customer loyalty, cross-selling opportunities, and identify process inefficiencies. As most of the organizations operate in the competitive, technological, and regulatory environment, they face numerous challenges while deploying the latest digital technologies. Businesses need to determine the best way to integrate smart automation systems such as AI and RPA to improve customer loyalty, operational success, and employee satisfaction.
Successful smart automation of businesses can result in delivering the right information and services to customers at the correct times with minimum human intervention. Organizations should focus on redesigning their digital processes as per their priorities and actions. They should create a baseline understanding of their core processes so that they can work with a focused approach to guide themselves for better services. Machine and AI-driven tools yield the highest return on investment by analyzing data to feed the AI process audit. It mixes the capabilities of AI diagnostics with experienced business intelligence to enhance the chances of success. Smart automation can empower the employees to enhance their service and performance by promoting upselling and cross-selling through the automated process. It can enhance numerous operational challenges at the back office, front office, and other organizational departments. The conversion to intelligent automation should be comprehensively communicated with all the stakeholders of the organization to create employee insights of all processes.
Businesses are also integrating cognitive tools to withstand complex scenarios by utilizing text or voice-activated chatbots. These bots can communicate further with the system library to deliver the required results. This also includes using a real-time voice identification system that can authenticate users and help in detecting fraud. These robots are powered with AI to organize, extract, and interpret data to perform advanced tasks in the data-fueled industry. It is essential for an organization to create a synergy between all its business units to manage, regulate, and sustain processes with automation.
Normal organizational automation at work includes a virtual attendant robot that acts as a chief automation hub for managing various types of automation processes. It communicates with the employees and provides instructions via automation. These robots use content intelligence technology to convert the data digitally from scanned documentation. This means an employee can focus on high-value tasks rather than low-value monotonous work. The enhanced development of RPA, AI, and virtual robots has offered a tremendous opportunity for organizations to provide state-of-the-art services to its clients. It has allowed them to set their priorities high by improving customer satisfaction and loyalty, and efficient operations. The future of businesses will depend on intelligent employees who are supported by smart automation technology.
With the advent of smart automation, businesses have become highly competitive and fast- paced. The swift transformation of processes is important for faster turnaround and measurable productivity gains. This can be done by structural data interaction where traditional systems are integrated with the help of well-structured valuable information. Robotic process automation is also a crucial technology through which businesses are smartly managed. It basically includes automation of system-based activities which are standardized to deliver effective business processes. Businesses are also utilizing machine learning for managing various organizational needs. These are systems that learn from incoming variations of data and make predictions and decisions based on past circumstances. It is complemented by the use of natural language processing for resolving the customer support ticket. Natural Language Processing uses statistical methods to analyze text and unstructured information of customers.
Chatbots and Virtual agents are also part of smart automated systems. These applications interpret the query that can be either in text or voice form and further providing a defined solution. Another automated system that is used for organizational processes is AI-decision systems. These employ numerous algorithms, technologies, and models to solve complex problems. These are deep learning systems with cognitive capabilities that recognize patterns for making various choices and decisions. Organizations are also involving natural language generation that generates text after recognizing speech or writing patterns.
The next-generation intelligent automation tools are transforming business processes by understanding the present and future opportunities. In banking and financial services, it can generate a huge amount of data and has become a crucial part of the global banking system. Few studies have reported that virtual bots are managing more than $20 billion of assets globally. The blockchain technology and cryptocurrency utilizes smart automation systems to articulate and verify financial transactions. Machine learning and AI have become a powerful tool to perform plastic surgery in the healthcare sector. Automated systems have eased the health service by providing physicians with historic cases that relate to the patient's symptoms. Artificial intelligence is also useful for retailers and brands to predict the consumption pattern of the consumers. It uses big data to analyze the vast amount of information quickly and helps retailers to gain greater profits.
Many leading organizations are using advanced data science and machine learning techniques to create hyperlocal weather forecasting systems that help in achieving operational gains. Businesses are trying to build virtual windfarms in a cloud-based platform that mimics physical design. Smart automation is also helping energy industries to estimate grid load, electricity consumption and generation, electricity prices, and weather forecasts. This is also named as 'Gridsense Technology'. It optimizes the use of power for consumers and generators and decreases the peak loads in the grid. Yet, most of the other industrial sectors are not utilizing smart automation technologies and losing out on productivity.
Increased competition and innovation have put immense pressure on traditional industries to advance their services. The traditional organizations should break away from conservative mindsets and must work on developing next-generation initiatives. Businesses should enhance the involvement of their workforce and invest in their capabilities to create a dedicated change management program. They should work upon to develop a practical approach to produce smart automation in their service. There is a greater need to invest in optimizing and combining the right processes for smart automation deployments. Smart automation and technologies should be backed up by greater budgets. Also, there should be a centralized leadership for the governance of smart automation.
Nowadays, technology changes typically focus on dynamic or self-learning control systems. Automation reduces errors, enhances visibility, and improves process efficiency. Automative solutions provide greater quality and return on investment. The ways in which businesses are now managed has taken a paradigm shift. With new technologies, each organization process seems increasingly refined and smarter as compared to earlier manual processes.
Also Read: Smart Home And Home Automation With IoT