Steel Processing Equipment manufacturing is among the niche large scale industries. It is required in every single place. We need steel to produce vehicles, vessels, equipment for building construction and what not. Hence the importance of processing it is far more than what one could think of. That's the reason why steel processing equipment manufacturing is considered very important. It has to follow some essential practices to ensure you deliver quality products.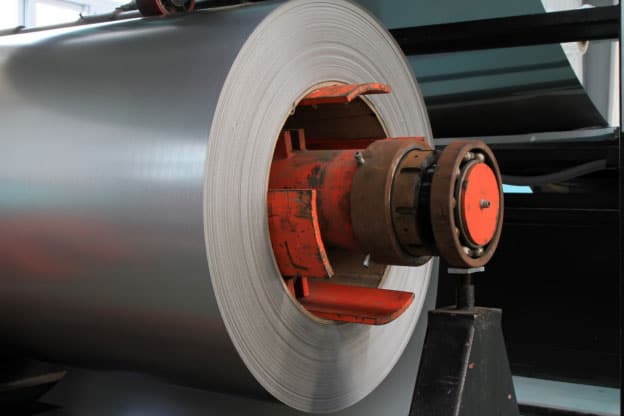 Schedules
Whenever you begin with a project, you set a timeline. For example, let us say you're asked to deliver a set of large steel processing equipment to one of your biggest clients. You're given with a deadline as well. How do you go ahead with the process? Setting targets both short term and long term, followed by continuous monitoring and proper delivery. Unlikely, the project is going to be in mess if you don't follow schedules. If you monitor the work completion on time and ensure you atleast made 50 percent of the work by the second week, you are on track. If not you need to recheck and set new schedules.
Cost of Installation
A big manufacturing unit means big money and there is no doubt in it. If you're manufacturing 100 vehicles, you will probably have a small unit. But to manufacture in thousands and millions, you need bigger space and money. Reportedly, some manufacturers do not count certain factors when they begin to manufacture at large. For example, you might actually need 100 tons of steel, but you will only have 50 tons in hand. This is a case wherein you cannot deliver enough quantity of what you promised. This is more evident in the case of steel processing equipment. A value engineering service provider will strategize and limit your costs and still ensure you don't compromise on quality.
Capabilities & Capacities
This is yet another factor similar to cost of installation. You need to define what you're capable of delivering. For example, your manufacturing capability might be 1000 a day, but you would've promised double or triple of the same. Unlikely this is a possibility only if you manage to maintain your machineries well. As when it runs beyond capacity, it can hold only up to a level. For further manufacturing you need to understand the threshold of the machineries you have. So based on your capabilities and capacities, your manufacturing output is defined. Hence you either need to define your capabilities or you need to increase your capacity. By doing so, you deliver exactly what your customer wants. An engineering services company that offers reengineering services will be of great assistance in this case. With reengineering, you build capabilities and capacities that are not available in your products/services currently.
Quality Management
You can do thousand things, but if you don't deliver quality, you will lose your sheen. Generally people say when quantity increases, quality goes down. But this is not the case with successful brands. There are brands which are dominating the market for decades just for their promise to quality. Hence you need to give more persistence on quality and keep improving your capacity steadily. A value engineering service provider will be of great assistance in this case. Not only cost reduction, also quality assurance comes under value engineering. Hence you add more value to your products or services.
Steel is of utmost importance for every single industry. Construction needs it in the form of bars and others in different forms. Hence as steel processing equipment manufacturer, you need to follow these essential factors and deliver the best to your clients.
Technosoft Engineering offers impeccable solutions with an experience of several years in the field of steel processing equipment to simplify complex processes. Refer to this page to understand how the offerings of Technosoft are unique and how it keeps your ante up in the market. Also, get to know the critical factors that matter in component design services.