A good design is instrumental in developing engineering products that enhance the core competencies of an organization. Engineering design involves coordinating with various stakeholders to meet the end goals of an organization. A designer has the utmost responsibility to enhance the value of the product, customer experiences, and the visual aspect of a brand. It supports operations and helps in utilizing design expertise to create efficient and effective products. Furniture design solution is one of the sectors where amazing furniture design can change the visual appearance of an organization and help in enhancing the productivity of the employees. But an exquisite furniture design needs an excellent software program where experts can utilize their creative knowledge to deliver results. Here are some of the furniture designing software that a designer can use to create an awesome furniture design.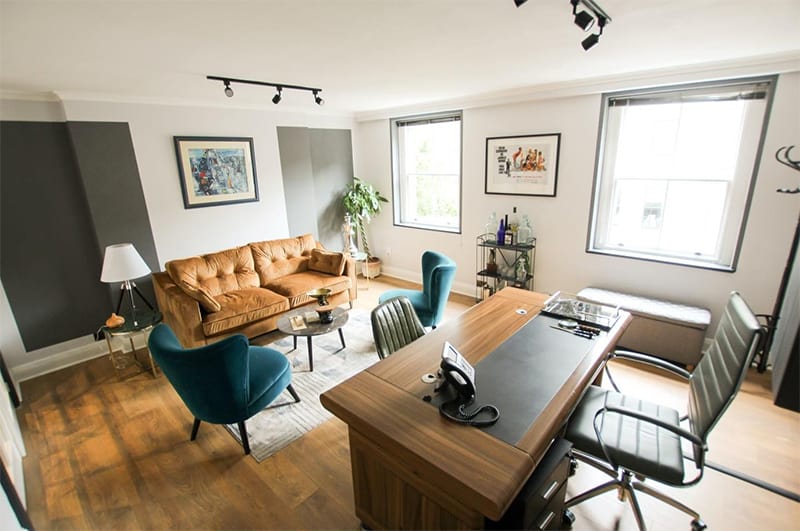 Pro100
Pro100 is an amazing software for designing frame or frameless cabinets, stock cabinets and is increasingly used by garage cabinet manufacturers, kitchen dealers and designers, and cabinet makers. It can export images, record panoramic views, and can share results with the clients. It can generate reports like a price list, cut list, cabinet list, and is very user- friendly. The user can experience 3D design and photo-realism with this software. It can integrate the catalog of the manufacturer int the program and can deliver designs as per user requirements. Pro100 is an easy-to-use software that delivers results based on materials, parts, and styles of the component. This software is highly customizable and has standard metric units. It is very flexible and cost-friendly.
Sweet Home 3D
Sweet Home 3D is a freeware program that helps in designing the furniture at the get-go. It is a perfect software for home and interior designers. It is a powerful tool that can design doors, cabinets, furniture, and appliances. It is a very stable program with no glitches and is recommendable for beginners. Sweet Home 3D has a simple user interface and can deliver a decent layout without any hassle. This program is downloadable from its home website. It also has a number of design tutorials that help a user to know the how-tos of the program. It can run on any desktop operating system and can import and export any drawing formats. It is easy to learn and design a basic design or layout.
SolidWorks
SolidWorks has been increasingly used by the designers for the past few years due to its relatively low-cost, powerful 3D rendering abilities and interface. It is highly used in educational institutions to provide designing skills among students. It is highly customizable and has a very powerful user interface. It can check the weak points, mistakes, and safety issues in the designs and helps in delivering professional results. It can line up elements in the specific areas without manipulating the design of the furniture. It saves time and allows changes in the design before the creation of the physical furniture. It is compatible with many operating systems and can support e-drawings. SolidWorks can sort the annotations and highlight them in the graphic area. It can also check geometric tolerances, reference dimensions, annotation notes.
SketchUp
SketchUp is primarily used for design studies and renderings. It has a flexible modeling system and easy navigation. It is a simple tool that can be customized as per the requirement of the furniture designers. It has various plugins for designing and renderings that offer high-quality and speed. It has many view styles and offers design reviews. It is recommended for solving 3D design problems for professionals as it is quick and flexible. SketchUp can quickly model solutions, review, and try alternative solutions for furniture designers. It is robust enough to manage different file types and modeling tasks. It also provides great graphic options with clean presentations for 3D models.
Woodwork for Inventor
Woodwork for Inventor is a very powerful furniture design software and can fully integrate into Autodesk inventor. It understands the various needs of the woodworkers and offers quick workflow solutions. It has very high flexibility in wood material management and allows working with different materials. It can produce complex furniture designs from different materials and reduces the time to production. Woodwork for inventor allows automatic generation of mortises and tenons. It eases the material assignment and arrangement of furniture hardware. The software library is unified with automated component placement, automatic sculpt, and connection joints. The user interface of the software is excellent and can understand many languages. It is very versatile and follows the skeletal modeling approach for rapid prototype model design.
SketchList 3D
SketchList 3D Pro is used by woodworking enthusiasts to design chairs, benches, tables, closets, fences, and other furniture. It offers a free trial for a few days and after that, it can be availed at a one-time payment. It is a simple program driven by woodworkers and has a high workflow. It can generate pdf files for the approval of the clients and can provide information about the amount of stock necessary for the furniture building. It serves as a guide for designers to develop their idea into reality. It minimizes the wastage of the material by providing the exact quantity of the required material. It can proficiently explain the designs to clients and provides quick estimation and order.
Smart Draw
SmartDraw is relatively easier to use than other software and offers various kinds of charts and graphs. It has many templates that help designers to deliver an amazing design for their clients. It can create mind maps and the complex flowcharts with ease. It is also easily integrated with the Microsoft Office suite. This tool is very useful for complex furniture designs and contributes to the development of diagrams for furniture. It is available for a free trial and is great for beginners. Smart Draw's user interface is awesome and has no workflow limits even for complex designs. It is great for designs that started from scratch and can be integrated easily with other software. It is also applicable to other industries due to the availability of templates with some useful libraries.
CAD pro
CAD Pro is used by designers and engineers for drawing and drafting, home design and improvement, landscape design and planning, and furniture designing, etc. It helps in creating any complex project with ease and offers interactive features to enable users to insert popup text notes and images. It offers an effortless way to develop furniture designs from straight forward toolsets that includes drafting and dimension tools, photo plugin, paint- pro plus, auto shape and architectural tools, etc. CAD Pro has an easy to use photo editor that can incorporate digital images into any drawings. It provides high accuracy for all drafting needs for easy and automatic drafting. It is customizable and is increasingly used for 2D drawing and 3D modeling. The designs of CAD pro can be easily exported for collaboration into other software.
Polyboard
Polyboard is a perfect mix of design, quality, and price that is used by professional designers for creating designs for furniture. It offers designs for cabinets, fittings, cupboards, and any other assembled furniture. It provides high performance and is very user friendly. It reduces production costs through automation and maintains high quality with a greater margin. It provides a quick workflow with intuitive materials. This software can manage the assembly and manufacturing details automatically. Plyboard can also calculate the real costs of the furniture automatically with 100% accurate cutting lists. It is versatile and can provide 2D and 3D presentations. It can produce the output files for driving your CNC machines. It also offers quick design libraries with all hardware and manufacturing methods.
Master Design
Master Design is highly useful for furniture design professionals. It is very versatile and highly customizable with many flexible features. It has a user-friendly interface and can import and export images. It consists of many high-quality tutorials for user guidance. It has advanced functionalities for plotter printing and can create 2D and 3D designs with ease. Master Design has no pixel limit and can be applied with different graphic filters. It has a very large database with many advanced features. It also has a VR mode that can transverse newly designed furniture in virtual reality mode. This software has a high-definition rendering and can be used in most of the operating system.
Furniture design is gaining relevance and recognition as consumers are increasingly becoming creative with their stuff. Hence these engineering design software has become an integral part of furniture designers to meet new customer needs. Precision is an important feature of furniture design and hence designers should lay focus on concepts and design details. They should be more creative and observant than their competition. Identifying the problems and learning about a customer need can smoothen the designing process as it gives the direction to the work.
Also Read: Critical Factors Involved In Furniture Design Solutions