Designing a car is like designing a puzzle. The automotive designer needs to ensure that all the pieces fit together seamlessly. The design not only impacts the appearance of the vehicle but also its performance and manufacturing cost. It also determines how easy it is to manufacture the vehicle, which in turn impacts the customer's perception of quality.
Design quality, as it is known today, has seen a major push from OEMs over the last decade. That being said, there are five key steps that automotive designers can follow to help them formulate an effective design quality strategy and improve overall design quality. Let's discuss them in detail below!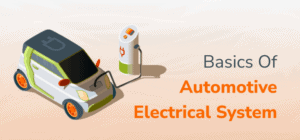 Benefits of Quality Automotive Design
Quality automotive design can help to improve the safety, durability, and aesthetics of vehicles. By incorporating quality elements into vehicle designs, such as well-balanced aerodynamics and lightweight materials, automotive designers can create vehicles with enhanced performance, safety features, and a beautiful appearance. In addition to creating aesthetically pleasing vehicles that are functional and safe for their intended purpose, automotive designers can also save costs by reducing long-term maintenance costs associated with repairs and replacements.
Tips to Increase Quality in Automotive Design
Tip 1: Collaboration With Supplier Partners
Collaboration with supplier partners ensures that they understand the goals and objectives of the project.

Develop a comprehensive design process to ensure thoroughness in every stage of development. This includes brainstorming on the idea, designing the prototype, creating technical specifications, and testing the final product.

Utilize advanced engineering methods such as Finite Element Analysis (FEA) to optimize designs. By using FEA, designers can simulate how a product will function in real life, making sure that it is as efficient as possible.

Use digital prototypes to test out designs before committing resources to production. Using digital mock-ups helps stakeholders visualize the design and its functionality, leading to better quality assurance and cost control.

Create a feedback loop between designers, engineers, and suppliers to ensure quality is maintained throughout the development process. This involves creating open lines of communication between parties involved in the project so everyone is aware of any potential issues or concerns.
Tip 2: Establish a Quality Culture
To create a quality culture, you need to set quality standards such as ISO/TS 16949 and ISO 9001. These standards provide a framework for organizations to implement best practices for quality assurance and control. They define what quality means in terms of products, services, processes, and systems.
A culture of continuous improvement must also be established. This involves clear expectations and goals for employees and customers so everyone is aware of and committed to the same values and standards.
This will help individuals continually improve their workflows, processes, and products. Audits on processes and methods are also crucial to ensure quality is maintained. They can be performed by external assessors or internally through internal audits.
Feedback from customers on customer satisfaction surveys can also help identify areas for improvement. The use of technologies such as 3D printing can also help designers quickly prototype ideas without compromising on quality.
Tip 3: Adopt a Supply Chain Driven by Technology
Utilize virtual engineering and simulation technology to reduce time to market.

Adopt a supply chain driven by technology to achieve greater agility and cost reduction.

Implement automated systems that monitor and measure quality in real-time.

Invest in a culture of continuous improvement by leveraging data-driven insights. These include analyzing customer feedback, tracking trends, and making adjustments based on analytics.
applying quality management principles and utilizing virtual engineering, automation, and analytics technologies, automotive designers can ensure reliability, safety, and customer satisfaction.
Tip 4: Demand More Than An Inspection Report
Start with the end in mind: know the design requirements and set realistic goals.

Invest in technology to analyze and validate designs before manufacturing.

Utilize statistical tools such as SPC (Statistical Process Control) to monitor production processes.

Demand more than an inspection report; request a risk assessment or failure mode effects analysis.

Develop robust test plans that take into account design, environment, and customer use cases.
By doing so, you can ensure your products meet customer expectations without encountering any issues during the entire manufacturing process.
You can also encourage your team members to identify potential issues before they sink resources into products, which would help you avoid issues before they arise.
Tip 5: Make Use of Manufacturing Intelligence
– Invest in the right tools: Ensure that you have the right tools and processes to ensure accurate design. This will help make sure your automotive design is of the highest quality and safety standards. To help with this, make use of CAD/CAE, virtual reality, and 3D printing technologies to speed up the design process.
– Test thoroughly: Run tests on finished designs to ensure they are of the highest quality and safety standards. This will help you identify any issues with your design before it goes into production.
– Use feedback from customers: Make use of customer feedback and insights into your design process for continued quality improvement. By incorporating customer input into the process from start to finish, you can continuously improve your automotive designs for greater levels of quality.
The Future of Automotive Design
The automotive industry is constantly evolving and changing as new technologies are developed and new designs are created. The future of automotive design is looking to be more innovative and user-friendly, with cars becoming more connected and autonomous. Here are some of the key trends that will shape the future of automotive design:
Increased use of artificial intelligence (AI) in vehicle design. AI has the potential to improve how vehicles are designed and function, from creating better designs for safety features to improving fuel efficiency. In addition, AI can help designers create more personalized experiences for drivers by understanding their driving habits.

Integration of electric vehicles into the market. EVs have a number of advantages over traditional gas-powered vehicles, including lower emissions and greater fuel efficiency.
Act now and get the best automation machine designs
We hope these five tips to increase quality in automotive design prove useful for you. As design elements and manufacturing processes become more sophisticated, so do the demands of car buyers. 
To stay ahead of the competition and ensure customer satisfaction, your automotive design team must be able to adapt rapidly to changing trends while maintaining an emphasis on quality and durability. Automotive design has come a long way since the days of horse-drawn carriages.
Looking to get the best automation machine designs? Look no further than Technosoft! Our team of engineers can help you select the perfect automation machine for your specific needs. From industrial robots to automatic palletizing systems, we have the perfect solution for you.
Contact us today to know more!