From the external view, we all see industrial equipment as just a sheer assembly of all components. But what goes into manufacturing one is enormous. Assembling components alone are not involved in manufacturing of industrial equipment. Validation is an important part of the process and under validation comes the testing of Computational Fluid Dynamics. Perfect and stunning outer look alone won't say equipment is fit to be launched in the market. Rather how it reacts to different conditions and is it resistant to untoward incidents. So many tests like finite element method, spectral element method, coherent vortex simulation, direct numerical simulation to name a few are done to ensure each equipment manufactured is in the best of all conditions to make the end user's ride comfortable. Here are some of the applications of Computational Fluid Dynamics.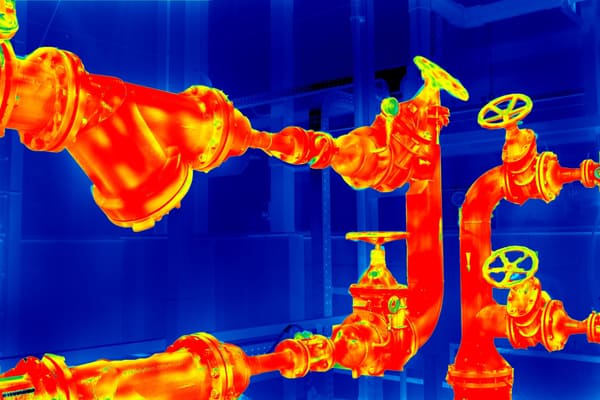 Thermal Management
For any product controlling temperature is quite critical. If you're operating a chemical reactor less than the required temperature the yield turns out to be less. At the same time, too high temperature will make it toxic for the workforce. Hence thermal management test is a must for any industry application. CFD involves a combination of unique simulations and analysis that generates unique results. Several cases are solved based on assumptions and general rules, but for critical cases like thermal management CFD turns out to be more viable.
Cavitation
Pumps, valves, compressors and fuel injectors are often prone to formation of vapour bubbles. It is quite a common challenge and in many cases can pull down the overall performance of the equipment. Excessive noise and vibration is one among the biggest challenges posed by cavitation. Hence to fix this issue, wide of range of CFD analysis and simulations can be utilized. Cavitation is a problem which can be avoided if the design is right. Hence engineers can utilize an array of CFD analysis methods to see the design doesn't produce a model which is prone to cavitation in any of the relevant components.
Turbomachinery
Improving efficiency of turbochargers and turbopumps is a big challenge for any manufacturer. Experts say improving this performance can actually save billions of money spent on air transport and gas powered electrical industry. Also, performance improvements with regard to safety, operating range, reliability, operating costs and time to market are other set of challenges involved. Accurate simulation is the optimal solution to overcome this issue and CFD applications are the right ones to do so. With CFD, not only your efficiency and reliability increases, but also you can lower your emissions.
Structure Interactions
An important challenge involved in fluid flow management is structural interactions. Interaction of fluid with structures will actually cause damage to some parts and cause deformations. This in turn might change the course of fluid flow. To overcome this, you need to fix this issue in the design stage itself. To predict possible fluid and structural interactions, Computational Fluid Dynamics comes as a problem solver with its optimal simulations and analysis. Hence with CFD, you can better understand the behavior of your product and avoid challenges.
Technosoft Engineering with an experience of two decades in the field of computational fluid dynamics offers impeccable solutions to simplify complex processes. Refer to this page to understand how the offerings of Technosoft are unique and how it keeps your ante up in the market. Also, know the Trends in Electrical Engineering Services.