Since the dawn of large industrial facilities, industrial equipment vehicles also came into the fray. Since then there have been a lot of innovation in industrial equipment design. We see a lot of equipment coming up year after year. Some to handle large goods and vice versa, but whenever someone designs an industrial equipment they keep some critical factors in mind. Some of them are as listed below. These criteria will ensure your equipment will be of use despite the changing times i.e. its relevance will be felt forever beyond limits. Some of these are trends which might persist in years to come, but some have always been the talking point when it comes to a kickass industrial equipment design.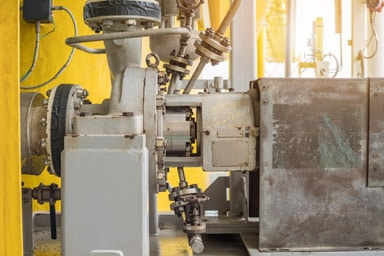 Usability
You might manufacture the best product in the world, but what is the requirement in the market actually matters. People want a small equipment to transport a small pile of goods, but you end up giving something to handle a hundred piles of goods. Usability is a big question here. Manufacturers nowadays require equipment makers to interact and understand their usability needs. Failing to do so, you'll be the first one to perish.
Safety
Every manufacturer has this in mind for sure and the recent regulations say anyone who fails to follow this rule will pay the price. Right from safety of your own employees to the safety in manufacturing everything is important. While moving the goods from one place to another, ensuring safety will be very critical. Malfunctioning of equipment carrying goods has been creating some ruckus in several manufacturing facilities reportedly. Often workers in the facility get affected due to it.
Durability
The longer your product works, higher are your chances of customer retention. Be it even the smallest of all equipment, people come back when they see quality in it. Hence Durability has been and will always be the most critical factor in deciding the longevity of a product. While this quite applicable to all industries, as an industrial equipment person, you might feel it is not necessary. But like how we defined usability, durability is also very important. Let us say, somebody buys industrial equipment from you and it fails to function after some couple of days. Will the person bother to buy again from you? Well, chances here are like a cat in a wall situation. If they don't have a choice, they will. But if they do have one, they won't. This might doom your business and let you perish. The more focus on durability will mean a lot to your business.
Raw Materials
Aluminium and steel were widely used some decades before. Even today we see the importance of these in some of our products both industrial and residential. But after a point they get replaced with a new product. Fiber and plastic started ruling in several industrial and residential applications off recently. Again, it matters what suits an industrial equipment to be sturdy. Yes, steel keeps it sturdy. Hence a lot of recycled steel is making rounds nowadays. Owing to excess usage of steel, several people have been encouraging recycling them. Hence some of the industrial equipment nowadays do come with recycled steel and in the near future we can reportedly see this becoming a trend to encourage sustainable practices to save the environment.
Technosoft Engineering with an experience of two decades in the field of engineering design offers impeccable solutions to simplify complex processes. Refer to this page to understand how the offerings of Technosoft are unique and how it keeps your ante up in the market.