Sourcing and Supply Chain Management
With over 20 years of experience serving the global market, Technosoft Engineering has developed relationships with strong supplier bases which lets us provide unparalleled Supply Chain Management worldwide. Our collaborators excel at casting, machining, metal extrusion, material testing, plastic molding, surface finish and coating.
We employ sourcing experts who are adept at not only identifying the right suppliers, but also negotiating the best prices and terms for you. They will also help you with quality control, project management, shipping and warehousing.
CORE STRENGTHS:
20+ years of Engineering & IT Legacy
700+ Certified Engineers & Designers
6 Offshore Development/Dedicated Centers (ODC's)
Local Support & Project Delivery in US, UK and Europe
Experienced Cross Functional Teams
Strong Quality Control & and Global Delivery Management
Industry best development practices
TUV Certified Information Security Management System
Flexible Engagement Models
Assured Business Continuity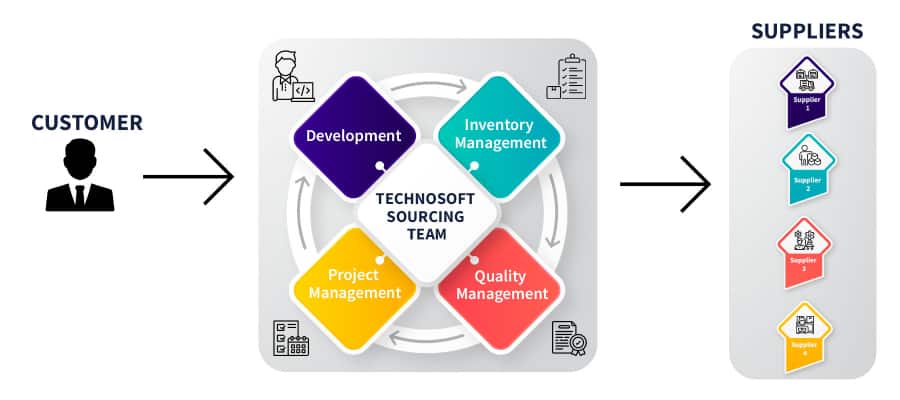 Our fully integrated approach consists of the following steps:
RFQ management
As soon as the project is initiated, requirement study is performed and validated to gauge the scope.
Supplier Identification
Existing suppliers are reviewed to see if they meet the requirements discovered in the previous step.
New suppliers are identified and audited, if required.
First Article
The First Article or Prototype is developed by the supplier and is thoroughly inspected by our Quality personnel.
The processes is reviewed and tweaks are made until you accept the Prototype.
Regular Production
Once regular production begins, our engineers take care of quality control, project management, shipment and logistics.
Technical Support
Technosoft Engineering has in-house robust and scalable support centers that you can contact in times of dire need. We provide a very adaptable and dependable system that responds to customer queries expeditiously. Reducing our clients' costs and efforts, allowing them to focus solely on their core business activities is the Technosoft way.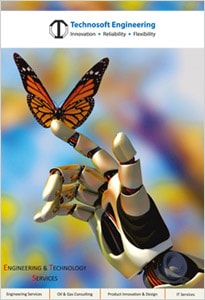 Download Brochure