Salesforce Customization
Welcome to Technosoft – Your Trusted Digital Transformation Partner!
With over a decade of experience in the industry, Technosoft is your go-to partner for implementing and maintaining Salesforce to streamline your business processes. Our custom development services are tailored to your specific requirements, optimizing your performance and helping you stay ahead in the market.
Our skilled team strategically assesses your needs and efficiently implements your business processes on Salesforce Cloud, providing you with top-notch cloud solutions. Through automation, our digital solutions simplify your operational requirements, allowing you to focus on revenue generation.
Services we offer
Salesforce Implementation: Whether you're new to Salesforce or need add-on services, our Salesforce Certified professionals will get you up and running quickly with a personalized Quick Start Implementation plan.
Salesforce Customization: Enhance your Salesforce platform with unique features and functionalities tailored to your business goals. From third-party integrations to intuitive user interfaces, we've got you covered.
Salesforce API Integration: Seamlessly connect Salesforce with other applications using APIs, saving time and effort while maintaining data consistency.
Salesforce Consulting Services: Our consulting services support various industries, helping you benefit from Salesforce implementation. We provide strategic planning, risk analysis, and IT landscape optimization.
Salesforce Managed Services: Get access to a specialized team for all your unique Salesforce requirements, boosting productivity and offering 24/7 support. Save costs and fill resource gaps with diverse talents.
At Technosoft, we're dedicated to helping you thrive in the era of Digital Transformation, ensuring you're always in tune with technological trends. Partner with us to create your niche in the market and maximize your Salesforce investment for maximum returns.
Discover the power of Technosoft – Your Digital Transformation Partner!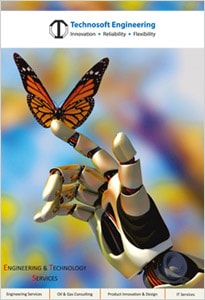 Download Brochure