Cloud & Digital Transformation
Digital Transformation Solutions to Drive Your Business Growth and Productivity
Enhance your business processes with Technosoft's cloud and digital transformation solutions. We have the expertise in DevOps and SecOps to drive innovation and foster trust and reliability.
At Technosoft, we offer dedicated cloud and digital transformation services. Our skilled experts help businesses and industries leverage the latest technologies to drive innovation and growth. Our cloud services include cloud strategy and planning, migration, and cloud-native application development.
We also offer digital transformation services such as strategy and planning, experience design, and technology implementation. We focus on process transformation, using DevOps and SecOps to promote efficiency and scalability.
With our customer-centric solutions and a team of experienced professionals, we help our clients to unlock their businesses' full potential and stay ahead of the curve in today's rapidly evolving digital landscape.
Services Offered
Technosoft offers a comprehensive range of cloud-based computing services to meet our client's requirements.
Our web services in cloud computing and digital transformation include:
Cloud Services
Cloud Strategy and Planning
Cloud Migration
Cloud-Native Application Development
Digital Transformation Services
Digital Strategy and Planning
Digital Experience Design
Digital Technology Implementation
Expertise in Process Transformation
With these services, we aim to help clients benefit from the latest technologies, drive innovation, and achieve business growth and success.
Technosoft's WorkFlow
Our process flow is designed to help clients implement these technologies seamlessly while minimizing disruptions to their business operations. Here is our process flow for cloud and digital transformation services
Our experts work closely with clients to understand their business needs, goals, and IT infrastructure. We identify the areas where digital transformation and cloud technologies can impact the most.
We develop a dedicated strategy for our clients with the information gathered during the discovery phase. As a result, we prepare a roadmap for implementing cloud and digital transformation technologies and plan the architecture accordingly.
Then we design cloud architecture tailored to the client's specific needs, considering scalability, security, and compliance.
Our team of certified cloud experts implements the cloud architecture to ensure a seamless transition and minimal disruption with the client's business operations.
We conduct thorough testing to ensure the cloud infrastructure works as expected and meets the required standards.
We provide comprehensive training to help clients maximize their new cloud infrastructure. Our training includes monitoring and maintenance to ensure the system's performance.
We work with clients to improve their cloud infrastructure and digital transformation strategies. We help our clients gain a competitive edge in a rapidly evolving market.
Our Pool of Technology Expertise
Technosoft offers various tools and technologies to help businesses modernize and optimize their operations. Here are some key tools and technologies offered by us:
We offer a range of cloud computing platforms, such as AWS, Microsoft Azure, and Google Cloud Platform. These platforms help businesses benefit from cloud-based computing services.
Technosoft provides tools like Jenkins, Ansible, and Terraform to automate and streamline software development and deployment processes.
We leverage various big data analytics tools, including Hadoop, Spark, and Hive. We help businesses gain valuable insights so they can make informed decisions.
Technosoft provides AI and ML tools like TensorFlow, Keras, and PyTorch to help businesses create intelligent operations and automate various tasks.
Technosoft Is Your Best Partner
At Technosoft, we come with unique benefits that set us apart from the competition. Our USPs in this domain include the following:
Customized solutions that cater to each client's specific needs.
A robust process flow that minimizes disruption to the client's business operations.
A certified team of cloud experts ensures seamless implementation.
Commitment to continuous improvement to keep clients ahead of the curve.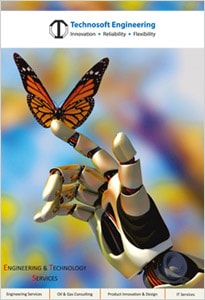 Download Brochure