ADVANCED EMBEDDED SYSTEMS & IOT
Technosoft works with Consumer Electronics, advanced embedded system, embedded solutions, Home Automation, Metering, Sensor-Technology, Home Appliance and Medical Device companies to help them create smart and connected products.
Through its integrated Embedded systems and Internet of Things services, Technosoft  iot consultant helps build intelligent & connected devices that can be remotely monitored and controlled while leveraging edge and cloud computing for a host of intelligent applications and analytics.
Embedded Systems Development
Be it a system architecture design or a Custom PCB Design, we offer services that seamlessly integrate to deliver robust solutions.
A System Architecture portrays a system, including a mapping of usefulness onto hardware and software parts, Embedded systems and Internet of Things, a planning of the software architecture onto the iot embedded systems, and human collaboration with these parts.
Embedded Solutions for Hardware include:
Hardware
System Architecture Design
Verification & Validation
Custom PCB & Mechanical Design
Prototyping Support
Firmware
System Architecture
Design & Development
RTOS/ OS/ Bare Metal Applications
Porting & Optimization
BSP/Device Drivers
System Integration & Security
Electronics
Power Electronics
Wireless/RF
Edge Devices
Hi-Speed Digital & Analog Design
Connectivity Solutions
As the quantity of IoT endpoints increases across the globe, so does the requirement for new innovations in the manner these endpoints are in communication with one another and connect with different frameworks.
IoT availability is no simple accomplishment, which is the reason many organizations across the are dashing to make new capacities in how gadgets interface with networks and send information.
Our iot app development services includes implementing robust gateways for your network using state-of-the-art facilities and cutting-edge technologies. Our professional Embedded System Developers provide connectivity solutions leveraging our end-to-end capabilities.
Network Enablement and Stack Integration
Stack Development and Porting
Gateway Implementation and Integration
Compliance with Standard Bodies
Device Connectivity
BLE Mesh & Bluetooth
ZigBee & ZWave
ModBus & CAN Bus
DALI & DMX

LAN & WAN Connectivity
Wi-Fi & Ethernet
LoRa & 6LowPan
BACnet

Cloud Connectivity
REST API, MQTT, JSON
COAP, DLMS
IPv4, IPv6
Applications & Mobility Solutions
Mobility Solutions can be characterized, in straightforward terms, as the universe of connected digital gadgets. Mobility implies amazing chances to reevaluate business processes, giving admittance to data that is applicable and significant by then. It really brings about increased efficiency at a low cost – making new income streams to engage with clients in new and more nimble ways.
The principal focus is a significant change to unlock values at the backend information and convey client driven information in content that changes a system of record into a system of commitment.
Build a solid application using solid mobility applications and leveraging the engineering finesse of our app development team.
Mobile App | Web App | Web Design & Development | Custom Engineering Software | UX & UI Design
Mobile
Android | iOS -Objective C & Swift | Cordova React Native | ionic | Mobile Angular UI

Web
HTML/CSS/PHP/Java/Python | Angular JS, React JS, Node JS | MySQL, PostgreSQL, MS SQL, MongoDB

Custom Engineering
ASP.net, VB, VB.NET, Java , J2EE, PHP Microsoft .NET, C++ & C
Analytics & Cloud
We provide Cloud Services that are intended to give simple, reasonable admittance to applications and assets, without the requirement for any additional internal infrastructure or hardware.
Our Embedded Web Technology aims at extracting data, understanding consumers real time and visualizing requirements. Most importantly, avail our cloud services to derive bigger synergies for your organization.
Analytics
Data Extraction, Transformation & Loading (ETL)
Report Generation
Dash Boarding & Visualization
Real-time & Predictive Analytics
Cloud
AWS & Microsoft Azure Based
Device to Cloud Connectivity
Cloud Applications
Cloud Analytics
Services

Consulting/
Advisory

Design
& Development

Verification and
Validation

Pre-Certification
Support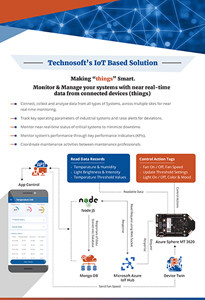 Download Brochure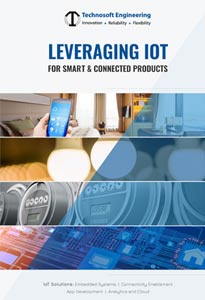 Download Brochure