Website Design and Development
Technosoft offers a range of website design and development services to businesses around the globe. With years of experience, the company gained a reputation for its exceptional web design and development solutions tailored to our client's unique needs.
With our years of experience, we understand the unique requirements of businesses. We offer custom web development services to help clients streamline their processes and improve efficiency. Here are some benefits to expect from our custom web applications:
Unique web applications tailored to meet clients' specific needs.

Improved user experience and engagement.

Enhanced website functionality and performance.

Scalability to accommodate future growth.

Integration with existing business systems and processes.
Technosoft offers ongoing website maintenance services to ensure that clients' websites are up-to-date and secure. This service provides the following:
Regular updates to keep websites secure and functioning properly.

Improved website performance and speed.

Reduced downtime and technical issues.

Website backups and disaster recovery.

Technical support and issue resolution.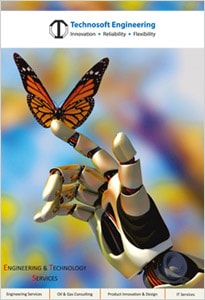 Download Brochure