Graphic solutions
Compelling design is key to creating a strong brand identity and engaging your target audience. That's why we offer a comprehensive suite of Graphics Solutions services that cater to businesses of all sizes and industries. Our team of designers is skilled in the latest design tools and techniques to deliver visually stunning designs that help your brand stand out in a crowded marketplace.
Our Graphics Solutions services include:
Branding and identity design
Print design
Web design
UI/UX design
Infographics
Illustration
Motion graphics
Our range of products includes marketing collateral, explainer videos, animated advertisements, 2D and 3D animations, product demos, and interactive presentations that are great for showcasing your products.
Brand and Identity Design
Branding and identity design are crucial to building a business's identity and reputation. At Technosoft, our graphic design team can help businesses create a unique brand identity by designing logos, business cards, letterheads, and other branding materials. Maintaining a consistent visual identity across all media channels is key for any business, and our team is skilled in creating designs that are cohesive and visually appealing across print and digital media.
Website Design
We understand that a website is the first point of contact with the audience, and we strive to create beautiful and interactive designs with our web design services. We create responsive web designs that adapt to multiple devices to ensure a seamless experience for all users. We also optimize our search engine designs to help businesses reach their target audience online.
UI/UX Design
We prioritize providing our clients with intuitive and unique UI/UX design services for their businesses that resonate with their brand tone, color, and values. Technosoft's designers can help businesses create intuitive and engaging UI/UX designs for digital products like websites, mobile apps, and software.
We use a user-centered design approach that involves user research, wireframing, prototyping, and testing to ensure that our designs meet the needs and expectations of our client's target audience. We also focus on creating designs that are accessible and inclusive, ensuring that all users can interact with digital products easily.
Infographics and Illustrations
Visual storytelling is an effective way to convey messages and ideas to the target audience. Technosoft helps businesses communicate complex information in a visually appealing way through the creation of infographics and custom illustrations. We can also create custom illustrations across various media channels, including print and digital.
Motion Graphics and Video
Video content is an undeniably important element of digital marketing, and businesses are always looking for ways to make their video content stand out. At Technosoft's Graphic Solutions, we understand the importance of video marketing for businesses to showcase their products and services to their target audience.
Our team of skilled designers and animators is well-equipped to create engaging and visually appealing animations, videos, and interactive presentations that effectively communicate your brand message. Whether it's explainer videos, product demos, or animated advertisements, we can help you create video content that drives business growth. Let us take your video content to the next level and help you stand out.
Tools and Software
Technosoft's graphic design team uses a variety of tools and software, including:
Our team has extensive expertise in these tools and is updated with the latest design trends and technology to ensure high-quality designs that meet our client's unique needs.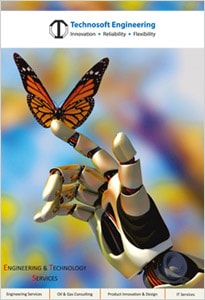 Download Brochure