Weight Optimization of BIW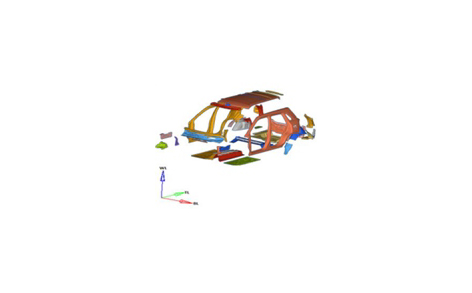 MDO (Multi-Disciplinary Optimization) of the BIW for Mass reduction is done through MMO (Multi Model Optimization) approach considering the stiffness, modal analysis and vibration aspects.
Following Load cases are considered : (1) Static stiffness which includes Torsional and Lateral Stiffness (2) Frequency Response Function Analysis at the hard points like engine mounts and suspension attachment locations on BIW.
For torsional stiffness optimization, the translational displacements are calculated at 8 nodes along front and rear end of the vehicle on both sides.