Offshore CAD Support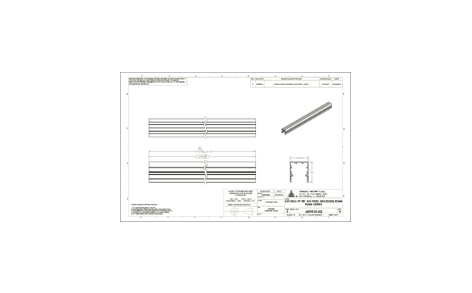 Large number of variants of aluminum extrusions were to be created
in the increments of 1 inches as Solid Works configurations (More than
100 drawings / day)
Mounting holes on these extrusions were required to be adjusted in
various extrusion lengths as per number of holes required.
Here center distance from edge to first & last hole should be in inch
fractions. A solution was required to cope up with quick turnaround
considering these hole adjustments.