Smart Metering
Enable your customers to reduce carbon emissions, monitor energy consumption and improve efficiency. Technosoft's smart-metering and sub-metering services enables the automated and intelligent monitoring of electricity, gas and water consumption.
The Energy, Water, and Gas metering industry has been technologically advanced and ahead of the curve especially in the intelligence, connectivity and analytics space. It's driven by the perpetual need for sustainability based solutions and optimization of energy consumption across consumers and industries alike.
Technosoft has a strong team of experts specifically in the smart metering space and we help our customers in the design and development of new smart meter & sub-meters right from scratch with high-end embedded systems based design and various connectivity solutions for individual consumer based metering with RF, Zigbee, Modbus, BLE or Ethernet-based communication capabilities or for meters which are part of a building automation systems. We also help customers in the development of industrial meters with CANbus, Modbus, Profinet capabilities. We have strong competency in connectivity gateway development and customization of off-the-shelf gateways.
Our expertise in Advanced Metering Infrastructure (AMI) and Advanced Meter Reading (AMR) added with our cloud, analytics, mobility and application capabilities makes us a one-stop-shop for all smart metering requirements.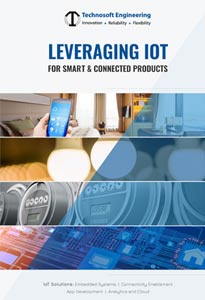 Download Brochure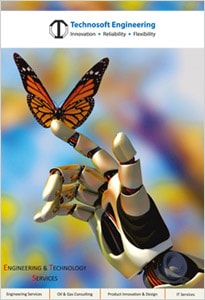 Download Brochure