Industrial Equipment
Manufacturers of Industrial Equipment & Products are facing multiple challenges to fulfill the ever-increasing customer demand. The evolving technology and customized requirements are forcing manufacturers to invest more time in R&D and equipment designing process.
Technosoft offers a spectrum of engineering services for Industrial Equipment & Product industry. Our team of experienced engineers supports the product development process from its conceptualization to its manufacture. We enable our customers to make key decisions based on parameters like quality, cost, and sustainability of the industrial equipment by empowering them with our knowledge of product design development.
We understand the criticality and time required in designing and developing an Industrial Equipment. A rigid process in developing and validating the product designs is followed which leaves no room for failure in the manufacturing stage.
Our rich experience in various types of Industrial Equipment includes:
Rotating Equipment – Pumps, Compressors

Global trends are driving engineers to improve rotating machinery designs with a focus on high performance. Technosoft creates value for your products by designing rotating equipment with the highest accuracy that enables you to manufacture top-notch equipment. At the same time, we also help you in reducing production cycle time and cost overruns.

We have assisted several clients in rotating equipment design, enhancement of the existing equipment design and creation of new design methodologies. Our engineering team has been designing equipments such as pumps, compressors, turbines, turbopumps, etc. that are safe, energy-efficient and durable.

Valves, Volutes & Large Castings

Your search for a partner who can assist you with world-class valves design, volutes design, and large castings design ends at Technosoft Engineering. Our engineers utilize advanced technology and craftsmanship to create the products that meet your specific requirements.

Our engineering experts are well versed with designing process and make sure your products are designed as per the latest industry standards.

Industrial Dryers, Washers & Air Handling Equipment

Technosoft is your partner in industrial dryers designing, washer as well as air handling equipment designing. Our high level of knowledge and commitment allow us to make your production process easy, reliable, environment friendly and cost-effective. We design standard as well as custom equipment according to your specifications.

Our skilled team is passionate about identifying unique solutions which will enable your business to operate more profitably and efficiently. We have the needed experience, training, and expertise to serve organizations of all sizes globally.

Boilers & Heat Exchangers

We design a wide array of boilers and heat exchangers for all types of industries. Our talented and experienced designers and engineers ensure that our boiler designs and heat exchanger designs are of highest quality. We understand your business and priorities for rigidity, reliability, safety and durability.

Our experts leverage the power of latest tools to deliver world-class equipment design and reengineering services for the existing setup.
The Technosoft Advantage
Industry experts (engineers) with expertise in designing Industrial Equipment and Products
Adherence to Industry standards and codes for designing
Flexible engagement models
Reduction in CAPEX investment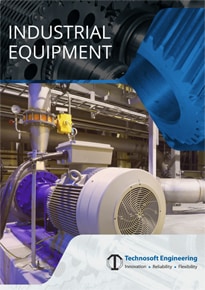 Download Brochure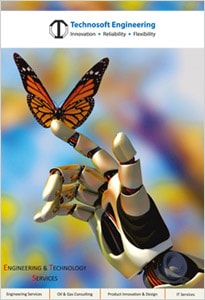 Download Brochure