Robotics has always been the most debated topics of all in the technology domain. Some say robots in our day to day lives will be a disaster. While some say it will simplify our lives far more than we think. Anyhow, we see a lot of Robotics application quite widely both in industrial as well as domestic arenas. Now people are ready to accept more of robotic applications to simplify their lives. Robot Design process is not as simple as machine designing. It involves some serious processes to ensure the machine delivers the best to simplify our lives. Most importantly, it has to ensure the error rate is zero. Here is the process that builds a robust Robot.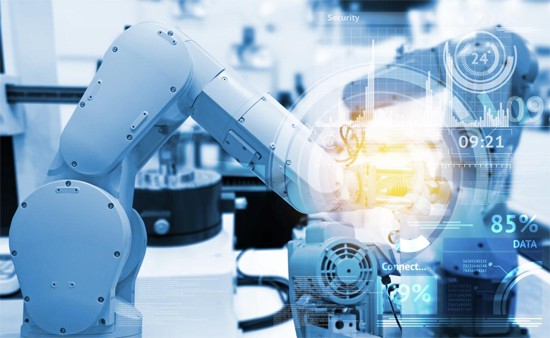 Define the Problem
You're building a Robotic machine, but for what purpose? Are you trying to create Robots to welcome guests at your office reception? Or are these Robots going to help you in arrange goods in your manufacturing facility? Whatsoever it is, first define the purpose for which you are building the product and begin identifying the specific requirements. This process will let you go ahead with ease as you have a clear vision.
Research & Design
Now that you defined the purpose of your Robot and also you identified the requirements to do that. Yes, you identified a problem and said why building a robot for the particular issue is essential. Now you must spearhead the research process.
Under this, your target audience, functionalities of your Robot, Well Suited materials to build the Robot, scale of production and most importantly what operations it will be performing will have to be addressed.
Post research, you have to start focusing on your Robot Design. Under this, you have to identify the possible solutions as well as the alternates. Even you should consider the specific design details, which will be accepted allover.
Prototype
A trial run before launching any big thing outside will actually let you understand the outcome. If it is negative, you can actually make the essential changes. You can even rework completely on the whole model. This step is more necessary for Robot Design because it is meant to replace a human. Anything disastrous will cost the existence of Robots and the valuable amount of hard work by several professionals.
Build
You successfully made a prototype and analyzed the outcome. If successful, you're now responsible to build a robust Robot and launch it in the market. You need to follow some examples like The Art of LEGO Design which is widely used in the industry for inspiration. But several professionals do it in the prototype itself. Hence try to do it in Prototype stage itself.
Program, Test & Evaluate
After finishing the robot design or robot manufacturing, you need to test if all the functions are perfect. So you have to check if all of the Robots that you manufactured are working and if all the functions you intended are working. By ensuring this step, you tend to give away a finished product to your end-users.
Technosoft Engineering with an experience of two decades in the field of Robot Design services offers impeccable solutions to simplify complex processes. Refer to this page to understand how the offerings of Technosoft are unique and how it keeps your ante up in the market.